The organizers of the challenge gave an appointment to the participating consortia on the Montoldre experimental plot during the second half of May 2019 for the second field meeting of the dry-run campaign.
The consortia were able to test their prototypes in the field by following the evaluation plan defined for the challenge.
The results of this assessment will be presented to consortia in plenary meeting on July 11, 2019. This meeting will close the dry-run campaign to open the first official campaign of the challenge.
Here are some pictures of these meetings.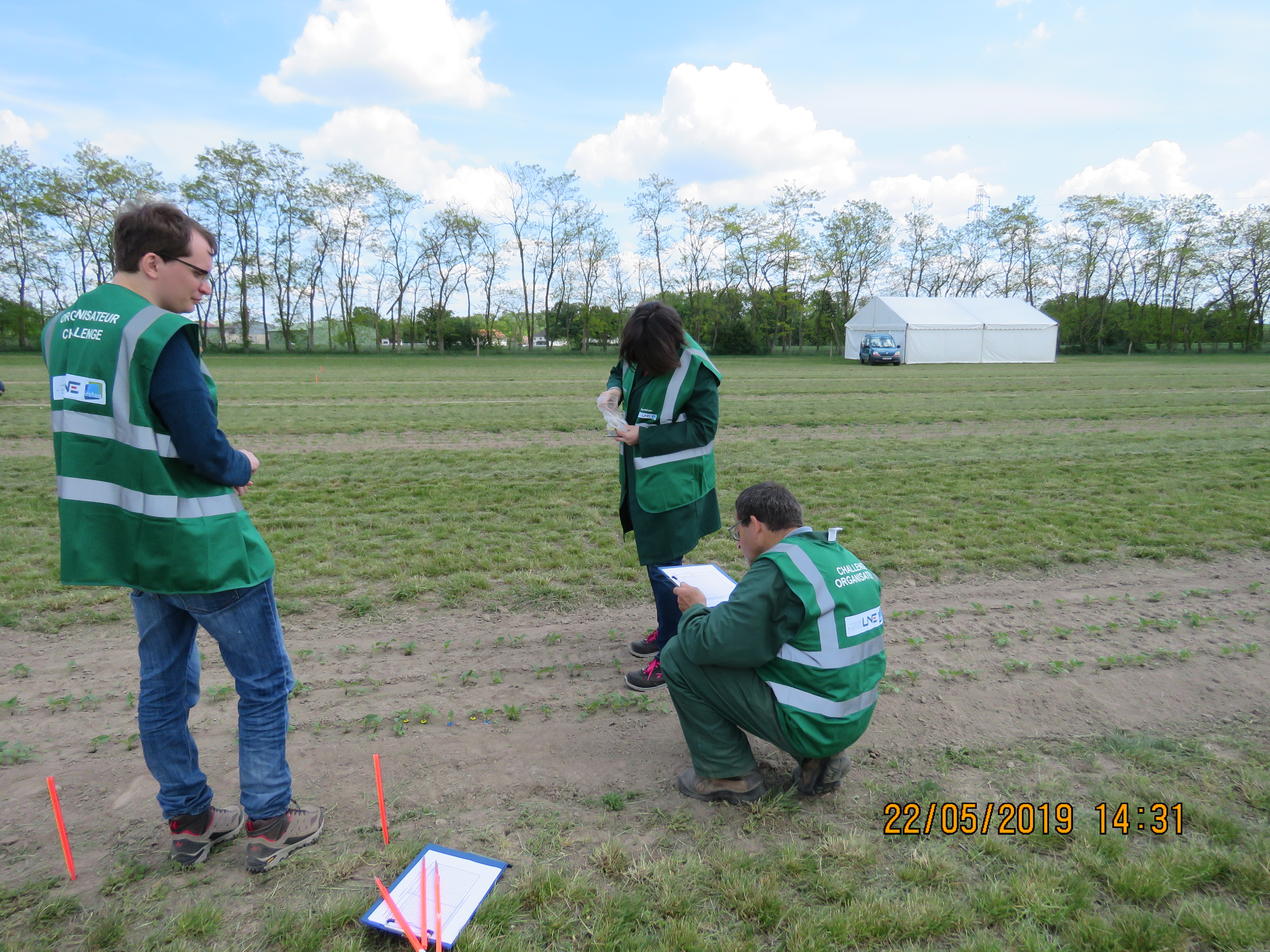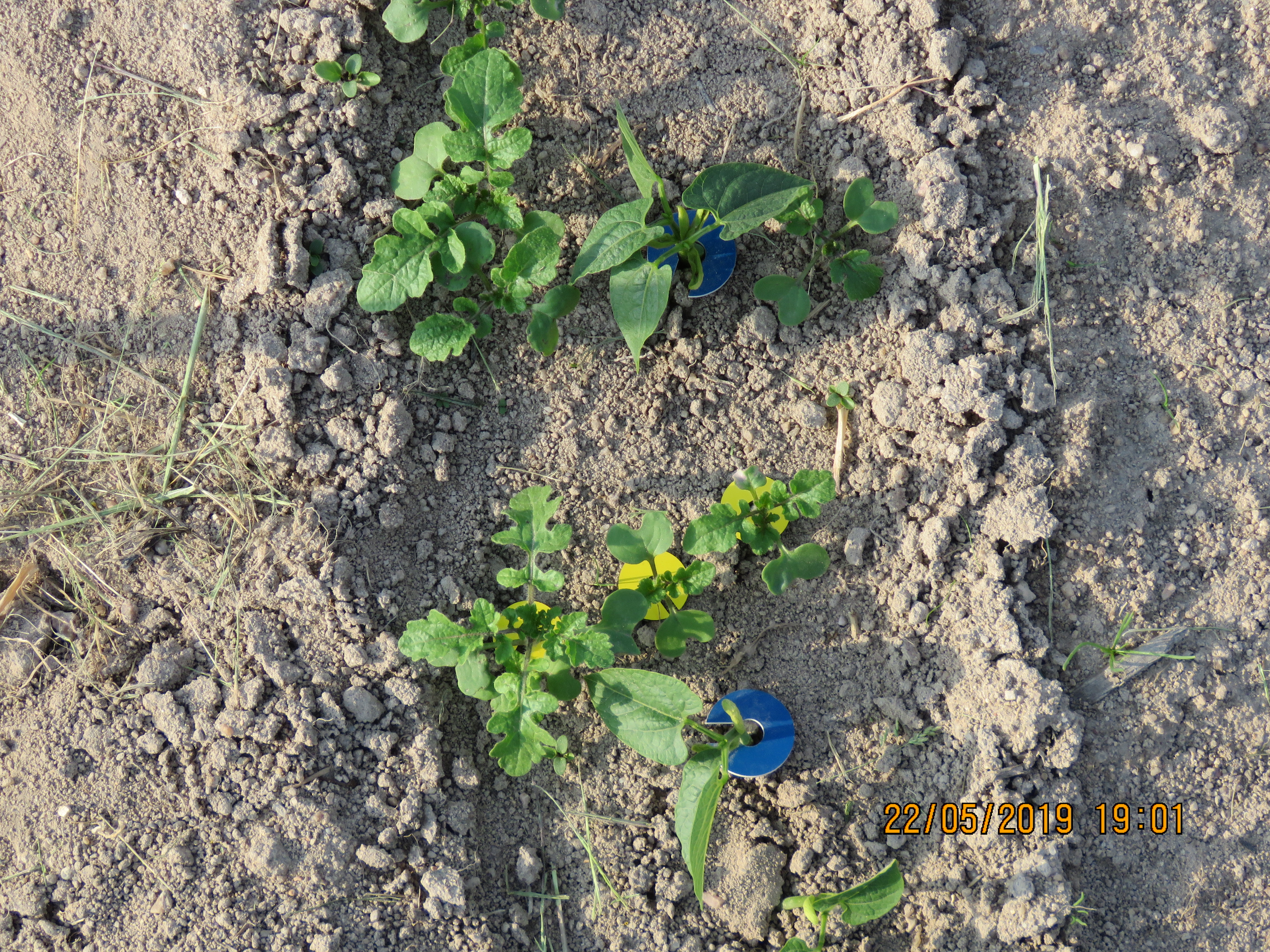 Markers for the evaluation of the "Action" task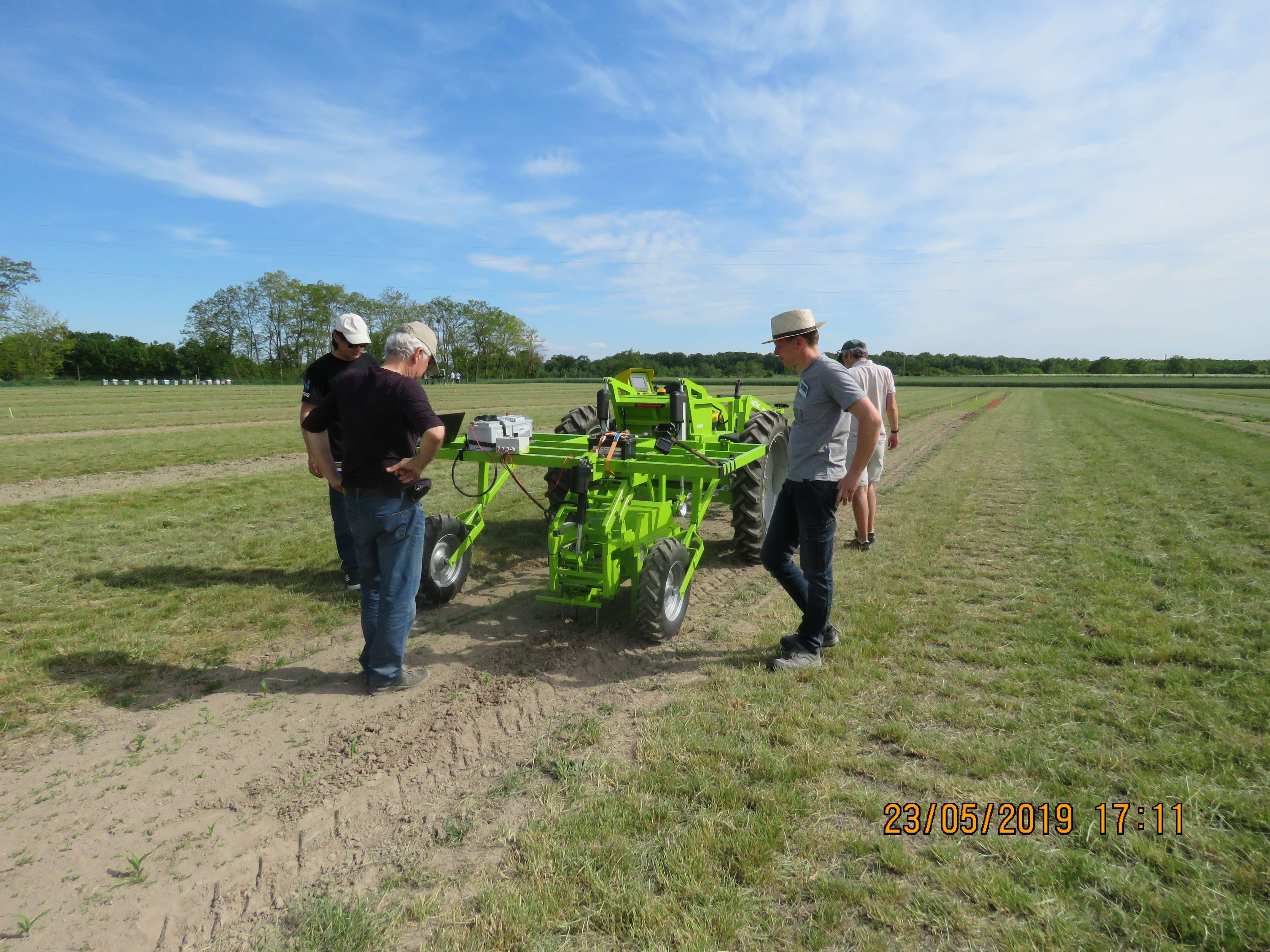 BIPBIP prototype
PEAD prototype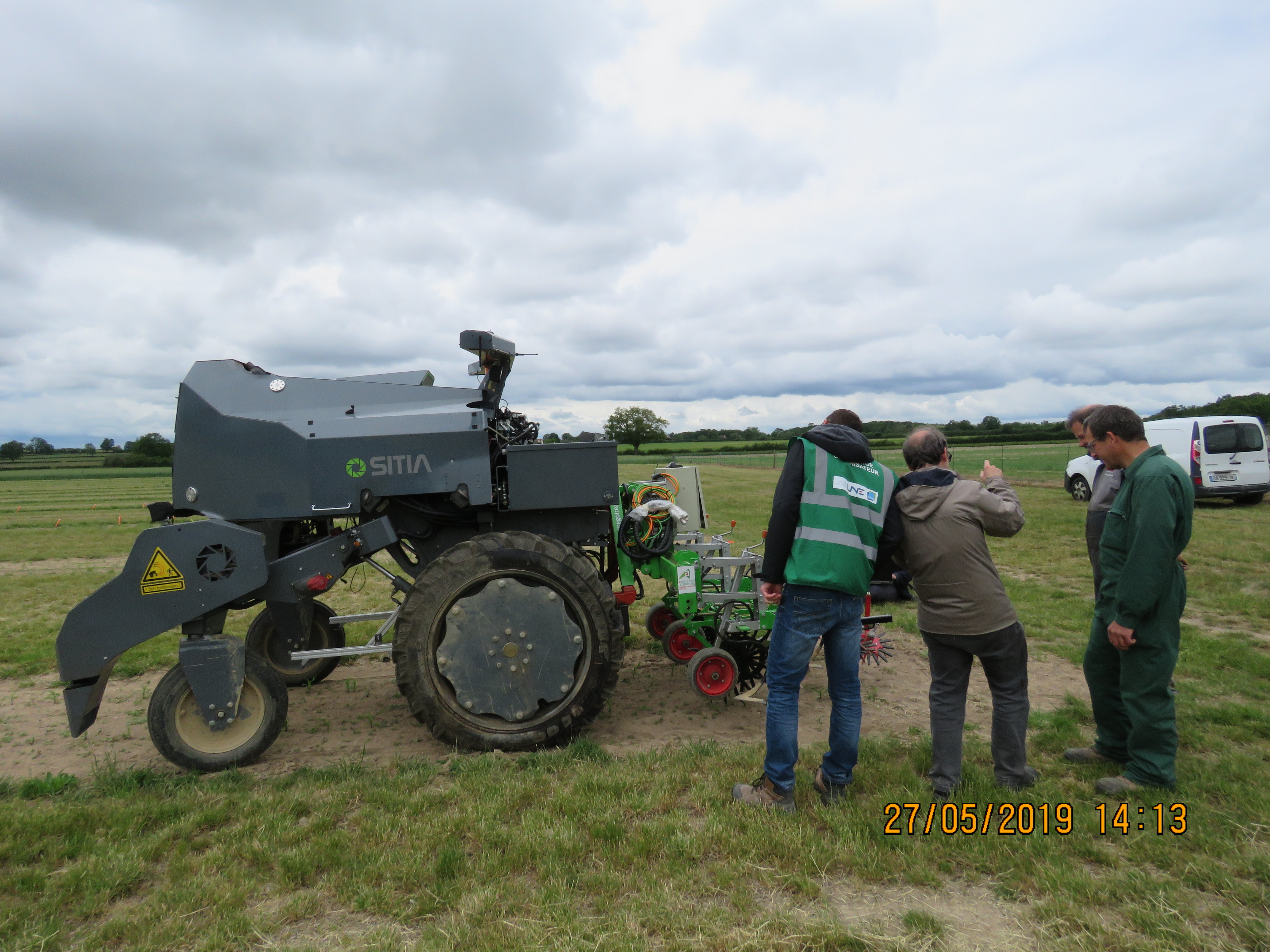 ROSEAU prototype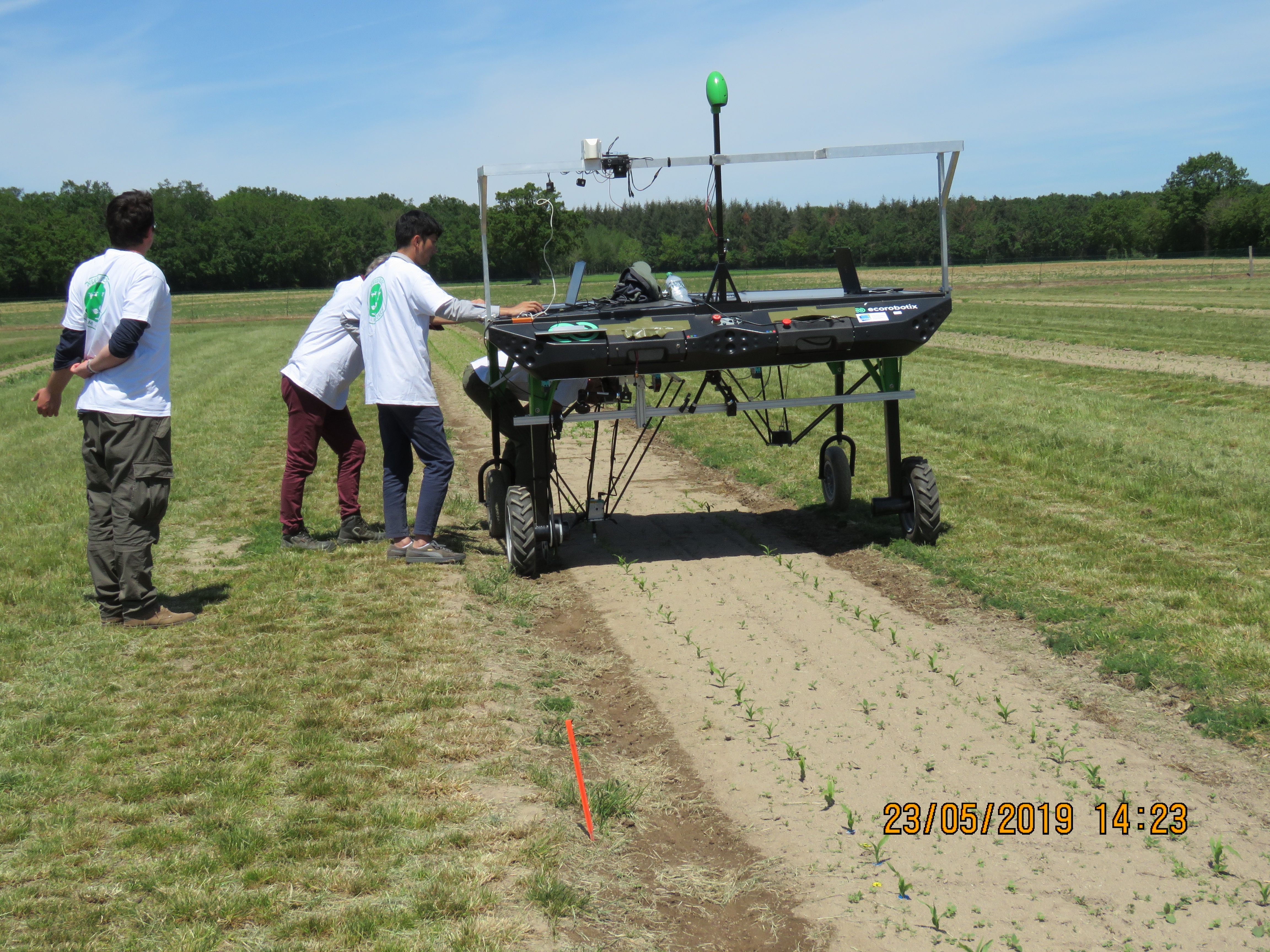 WeedElec prototype