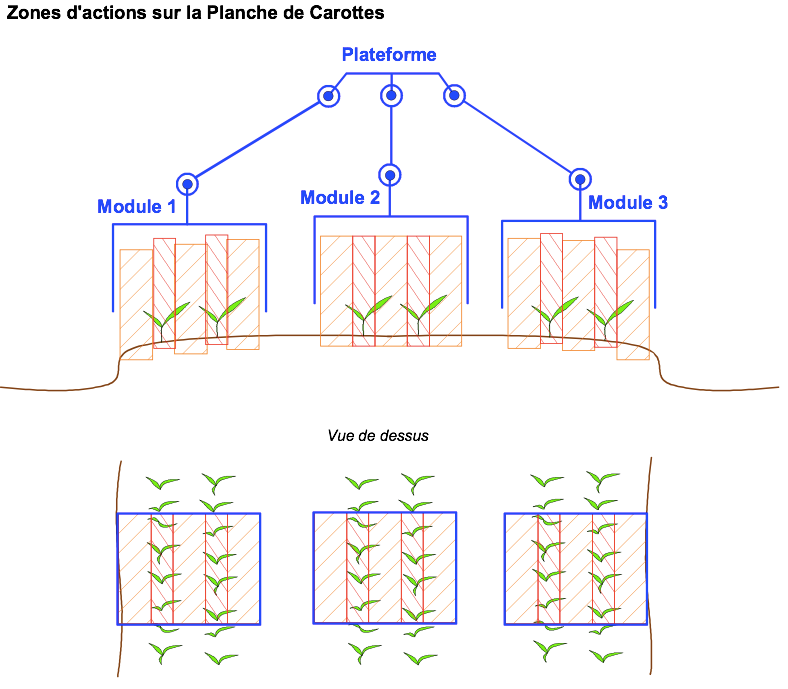 The system to be developed is a precision imaging-assisted intra-row hoeing tool-block.
This tool-block will be dedicated to weeding a single row, or possibly a "double row", as can be found in certain crops. It will operate in addition to inter-row weed control solutions, working in a zone 20 to 30 cm wide, weeding in the immediate vicinity of the row and in the spaces between the plants. This makes it possible to cover most vegetable crops (carrots, leeks, cabbages, etc.) and large-scale crops with wide inter-plant spacing (maize, sunflower, rape) in the early stages. In order to treat several rows at the same time, several tool-blocks can be installed in parallel and work abreast.
Each tool-block will be made up of three assemblies:
a computer vision module detecting the positions of the rows, crops and weeds and transmitting them to the tool-block general control system; it will be based on an RGB camera operating in an "opaque tunnel", lit by panels of LEDs, and on row detection algorithms (for guidance along the line) and supervised classification algorithms (to distinguish between plants/weeds).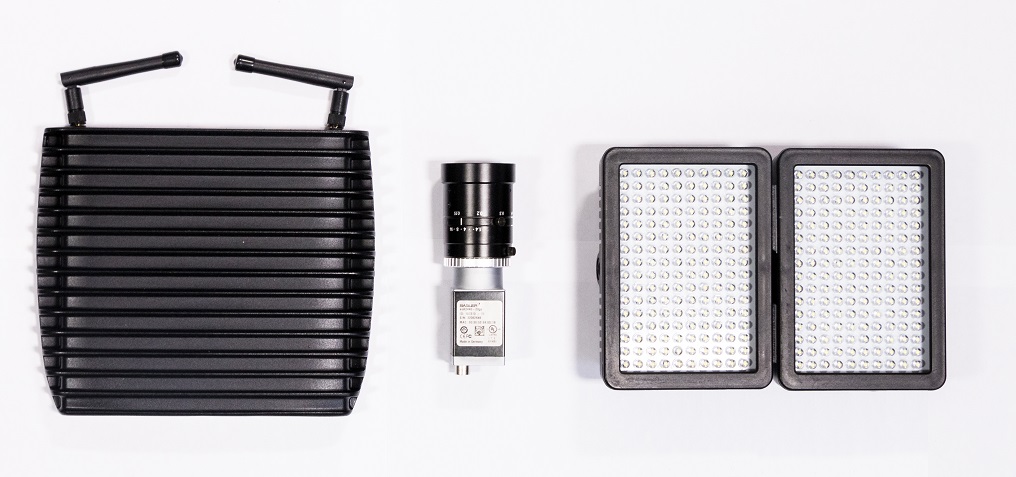 a configurable tool-block: electric actuators (accurate and fast) and different tools to suit multiple configurations, i.e. fixed hoeing tools for the edges of the row and the space between rows, and mobile, mechanical or thermal (laser) tools;
a tool-block control system that controls the tools and orders the destruction of the weeds, on the basis of the information received from the vision module and other sensors (telemetric sensor and inertial sensor unit), while optimising the mechanical stress, power requirements and work output.
The tool-block must be simple and robust, and usable by operators who are not familiar with embedded precision technology. The direct consideration is the provision of an item of field equipment that can be put into operation on farms quickly and is easy to use.