The ROSE challenge was on the agenda of the meeting with SNCF Réseau, particularly the SNCF teams in charge of the control of vegetation and the innovation that took place on Tuesday, May 14 on the AgrotechnoPole of Montoldre.
After a short presentation of the challenge and the progress of the evaluations, the project leaders presented their systems under development. The participants also visited the experimental plots dedicated to the challenge.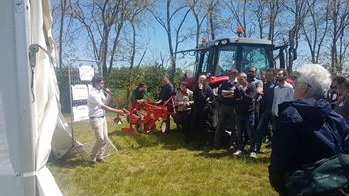 Click here to see more pictures of this day.